Who we are
Founded in 1982, is a major manufacturer of high quality culture media ingredients, such as peptone digests, extracts, infusions and other raw materials of animal and plant protein origin.
Biotecnica's products are a rich source of nitrogen and carbon designed for the propagation of both bacterial and fungal microorganisms. They are utilized worldwide by leading manufacturers of culture media and are recognized for their consistently superior quality.
Order worldwide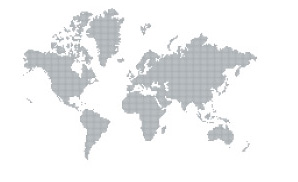 Our products are available in over 50 countries directly or through a vast distributor network. Our main office and production facility is located in Oaxaca, Mexico. This plant is state of the art, ISO certified and inspected by government regulatory agencies.

Company Mission
To continuously contribute to improvements within the microbiological culture media industry through the manufacturing of high quality protein ingredients.
Our vision
To become one of the world's leading companies in the manufacturing of protein-derived Peptones. Through a solid economy, innovation and commitment we hope to achieve the satisfaction of all the participants we work with, both internal and external, in order to increase our human and material resources.
Our Facilities